Dining Room
Dining Room Furniture
Entertain your guests in a luxurious setting with elegant, USA-made dining furniture, for sale in Vermont. We also have Lines by Ashley, Coaster, much more. As well as furniture, or modern, contemporary furnishings, made from your choice of natural solid cherry, maple, oak or walnut hardwoods from three different companies, Simply Amish, Penn's Creek, and Amesbury Chair company.   Our high-end dining room and kitchen furniture is handmade from real solid wood.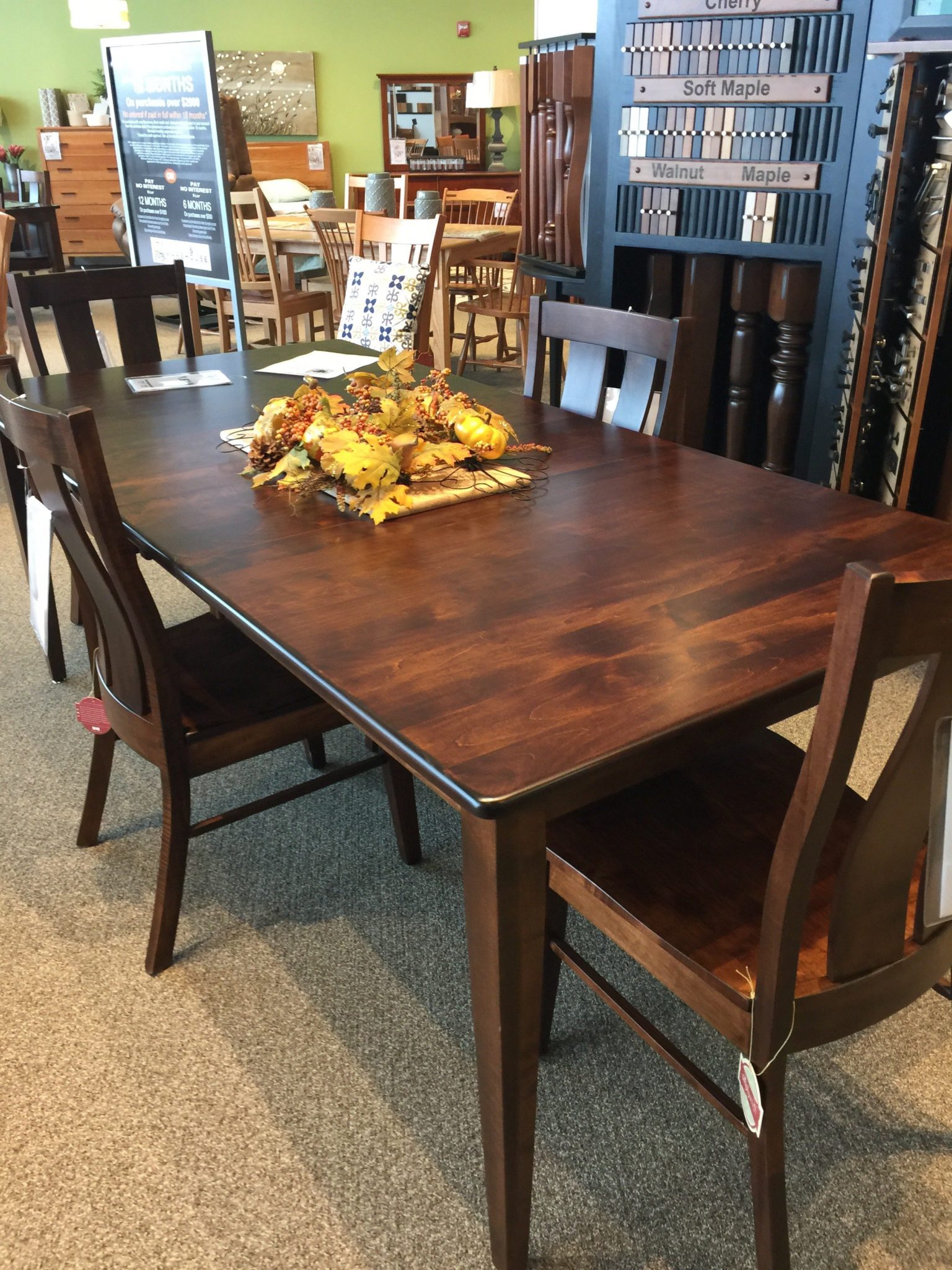 People take their Thanksgiving food very seriously—especially the Thanksgiving sides. (Raise your hand if you, too, enjoy your favorite side dishes even more than the turkey.) With so many delicious options to choose from on the dinner table, you may have mashed potatoes, turkey, and all those gorgeous Thanksgiving pies on your mind all November long.
But there's something else on the table that matters just as much as food: your Thanksgiving table décor. Every hostess knows that a gorgeous, carefully set table can actually elevate the meal you serve on top of it—and there's no meal more important than Thanksgiving dinner. Designing a stunning DIY Thanksgiving centerpiece, assembling cute autumn-inspired place cards, creating a few pumpkin crafts, and using fancy napkin rings as part of your Thanksgiving traditions can transform the entire feel of the dinner. Think about it: These touches will add charm, sophistication, and visual interest to what might otherwise be indistinguishable from an elevated dinner spread.
Luckily, you'll find tons of beautiful and easy Thanksgiving table setting ideas here to inspire your holiday dinner in 2021. These festive crafts come together quickly (some in a matter of minutes), and most importantly, they're inexpensive—meaning you don't have to worry about blowing your entire budget on Thanksgiving decorations. How's that for something to be thankful for?
Showing all 2 results