Styling your home with a Rug to Define Space.
Use a Rug to make your living room look bigger and ground space.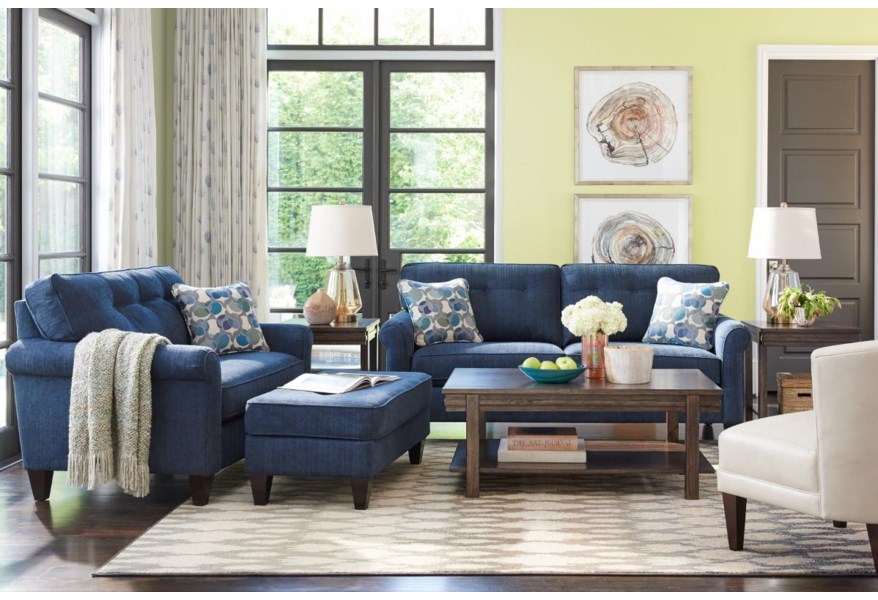 2. Using a neutral rug makes the space look larger.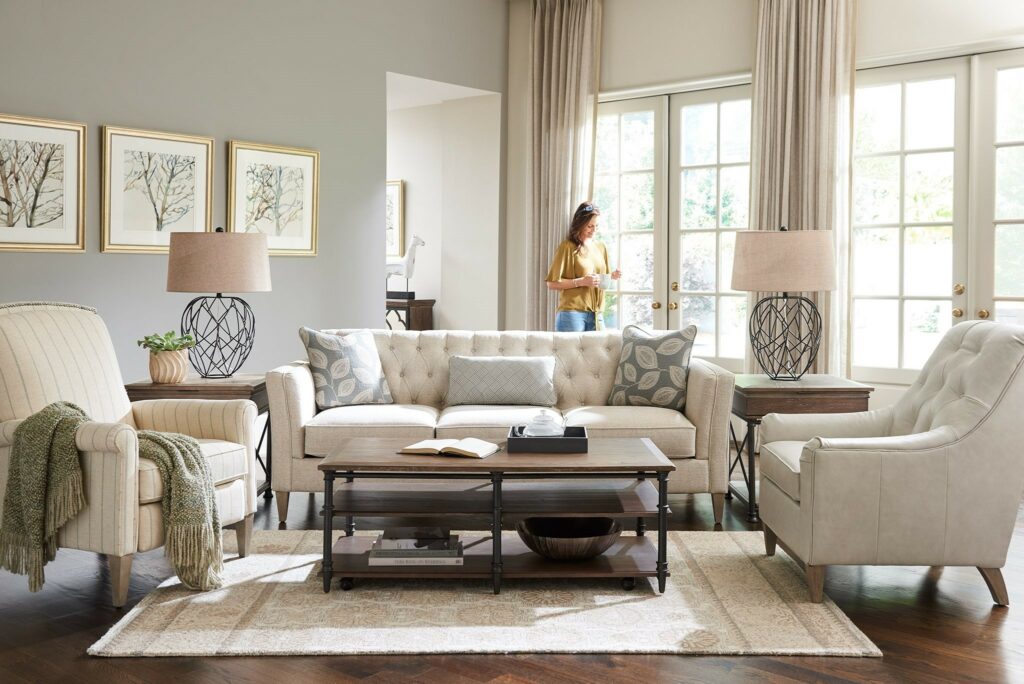 3. Look how Balanced this space looks, very neutral. 4. The trees in the photos and the lamps bring an open airy feel. 5. The rug anchors the coffee table and the chairs on either side.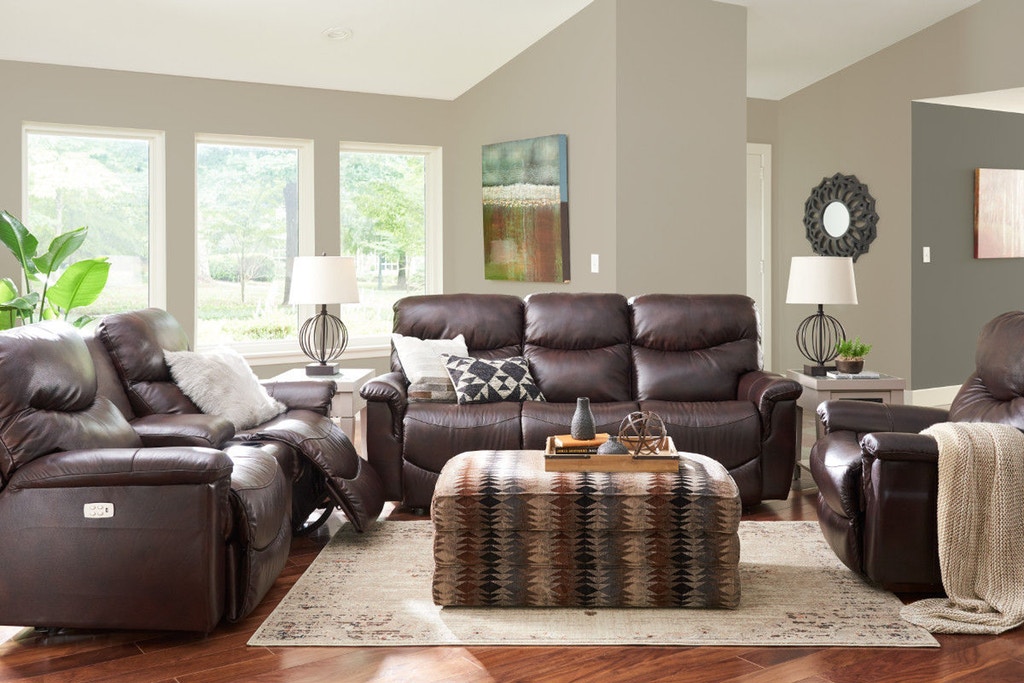 6. This is the La-z-boy James Set. Another Neutral Rug anchors this space. 7. Using a Ottoman Rather than a coffee table, personally I like that the ottoman is not a matched piece to the reclining sofa and love and chair.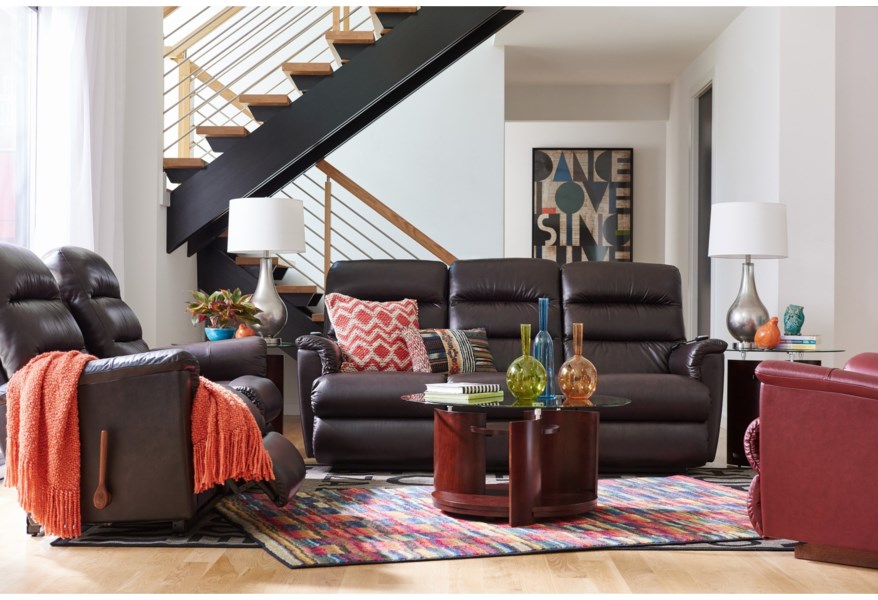 8. Here is a way to add a pop of color with rug and throws. 9. This photo also uses layering of Rugs, which is so popular right now. 10. Using it off kilter is also an asymmetrical way to create a defined space. 11. Neutral artwork, is a nice addition. 12. A accent color chair is a pop of color to bring it all together.